5 Quirky wedding reception ideas
Article published: 25th January 2022, by Lisa Truscott on behalf of The 2 Lisa's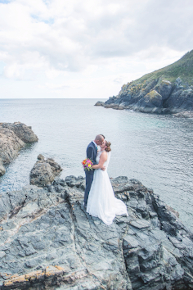 You're engaged!!
You're getting married!!!

You've got your favourite party band booked, catering is sorted, the photographer you wanted is available and the deposit is paid. All the 'important' stuff is done. Now it's time to think about how to make your big day a little bit different, what will be the memorable aspect of your wedding reception?

We've come up with five quirky ideas you might not have thought of.
1. Ferris Wheel
Give your wedding an exceptional look with a Ferris wheel as a backdrop. And even better – you and your guests get to ride it! The higher the wheel, the better the view. Who doesn't love a Ferris wheel ride? Be taken back to when you were a kid and let the good times roll. And why stop there? You could have a whole range of fairground rides if you desired. And of course if you have the space. Let your imagination run wild.
2. Circus Performers
The circus is in town! Whatever your style, fun and colourful, or white and sophisticated, circus can fit the brief with performers to amaze your guests. And with the wealth of different options available the list is endless. How about topping up your guests drinks from above with some aerial bartending, or an LED hula hoop act later in the night. Breathtaking aerial acts on the silks. The options go on and on.
Circus performances from The 2 Lisa's
3. Piñata
Spice it up and instead of cutting the cake, bash a piñata. We all know the Mexican tradition of hitting a hanging object until it explodes and sweets, chocolate, and confetti – you name it – all comes down to the ground. Why not incorporate this in to your wedding day? You could have one made in the shape of a cake, prosecco, a heart, a flamingo or even the happy couple themselves! And if you have lots of little ones at your wedding, keep them quiet for a while by having one for them as well. Go on – give it a bash.
Wedding piñata - Photos from Beatrici Photography and Green Antlers Photography
4. Casino
Bring the excitement of Las Vegas and the thrill of the table to your wedding day by having a mobile casino set up for a few hours. Black jack, Roulette, any games you like. The tables open and the fun begins. With croupiers to teach your guests the rules, you could gift your guests tokens as their favour and hand out prizes for the most tokens at the end of the night. A fun and thrilling way to celebrate.
5. Virtual Reality
Engage your guests with a sense awakening sensation. Don a headset and be whisked off in to another land, play arcade games, fly around a city, dive deep underwater, but never leave the venue. A great way to keep your guests entertained and they will be amazed by how immersive it can be. Easy to set up anywhere and quick bursts of entertainment for all ages.
...
This is by no means a conclusive list. The possibilities are endless. Let your imagination run wild. No matter what your taste there is a reception idea for everyone. If you're interested in circus performer as your something extra please don't hesitate to get in touch.
You may also be interested in -